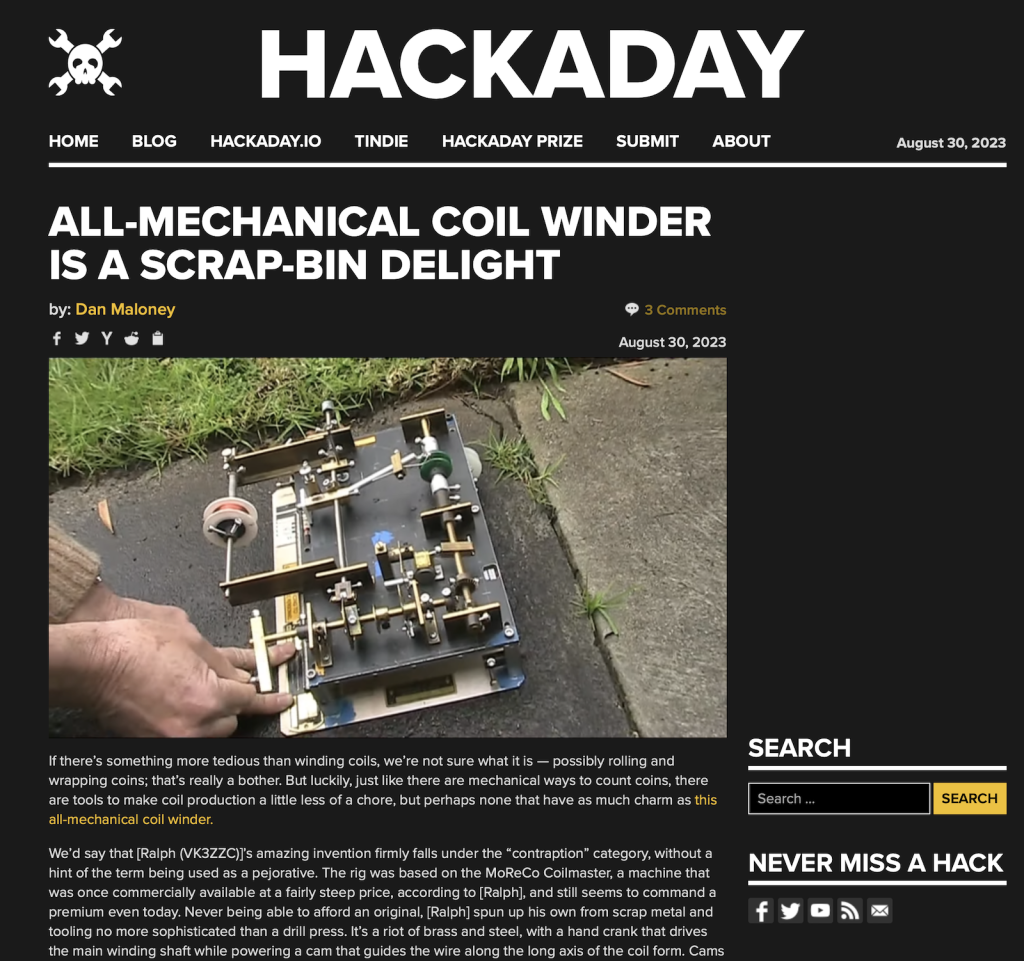 Ralph, VK3ZZC, who spoke to a club meeting recently on home metalwork, brought along a fascinating coil winding machine capable to winding honeycomb coils.
This device is fascinating and has been shown by Peter, VK3YE, on his popular YouTube channel.
Today I see that the famous Hackaday site is featuring it on the front page.
Warm congratulations Ralph on hitting the big time! Surely this cements the role of being guest speaker at MRARC is a step on the path to international fame.