July's club meeting at Woodend was a combined opportunity for members to bring along things to show to the group and also sale of items, many of which were donated to the club and sold for a donation.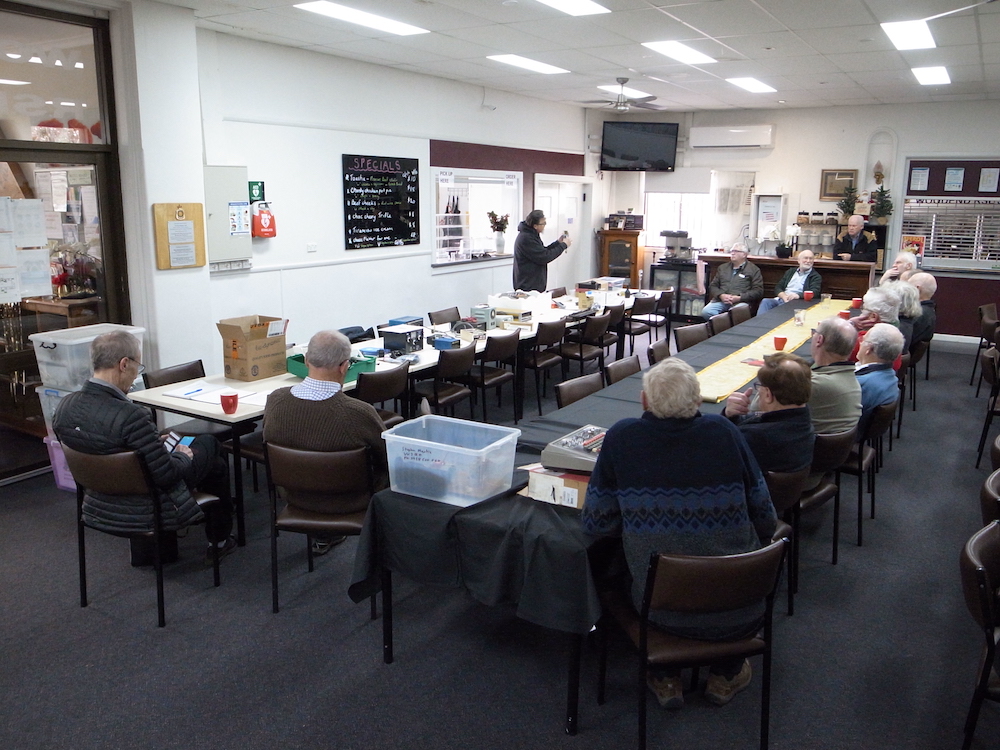 Interesting things were shown including David, VK3KR's full power mobile setup including a unique power supply.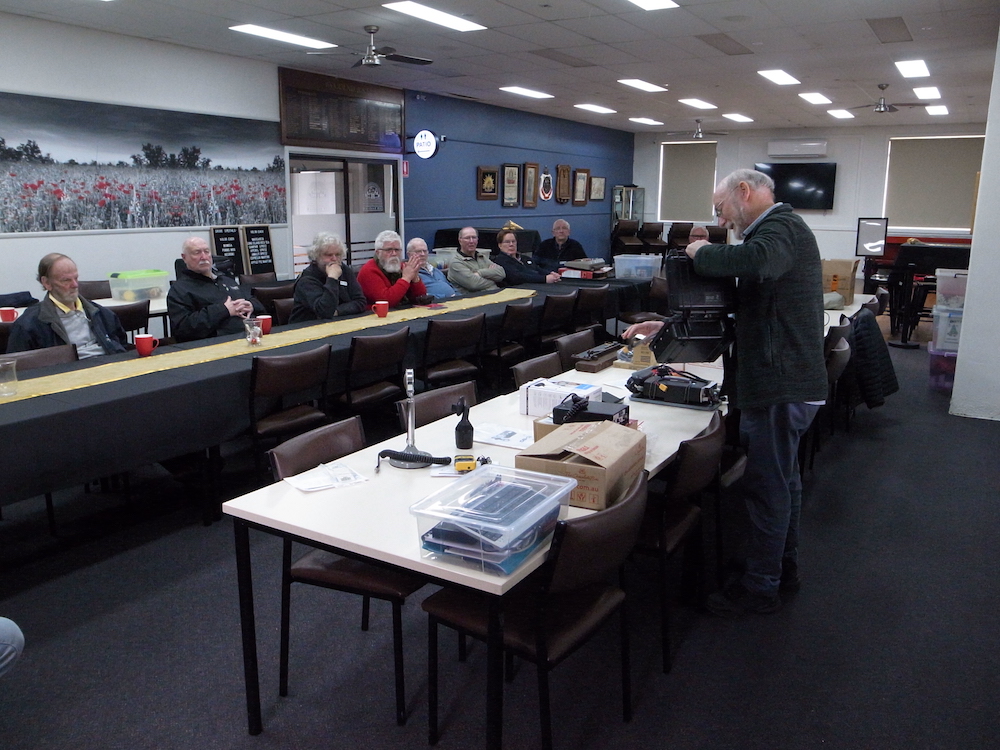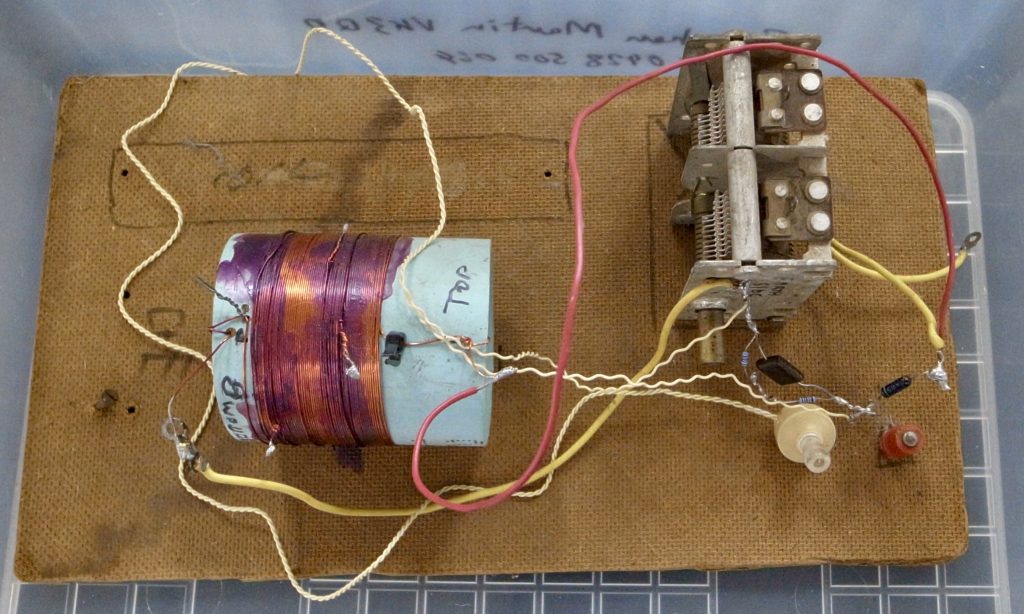 John brought beautiful radio controlled boats that included lighting and servo controlled search light features.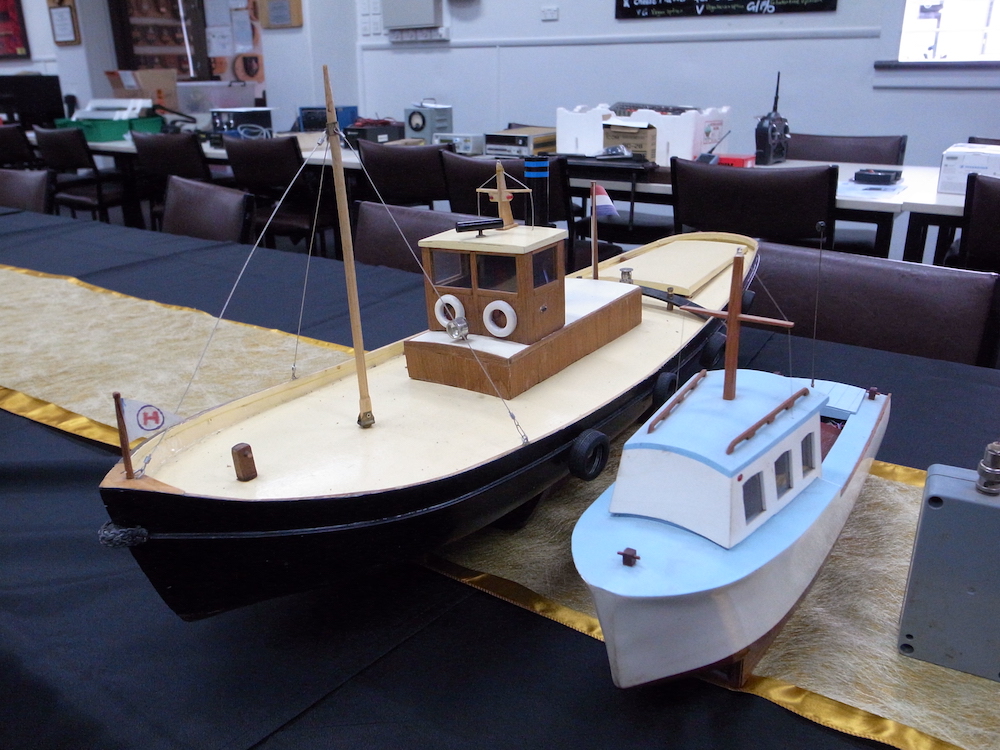 Joe, VK3MAB, also spoke about a component tester the club has purchased.