Hugo, VK3HUG and Peter, VK3TPM gave a presentation about how trunk radio works and how they listen to local fire fighters (CFA) here in Victoria.
While there are commercial scanners from Uniden that come with the CFA trunk frequencies in them, if you have a couple of low cost RTLSDR dongles there is a free option.
SDRTrunk is free software and it is amazing.
After explaining how trunk radio works and its many advantages over analog systems the presenters demonstrated SDR trunk operating with a bank of RTLSDRs fed from a vertical antenna via a receiver multicoupler.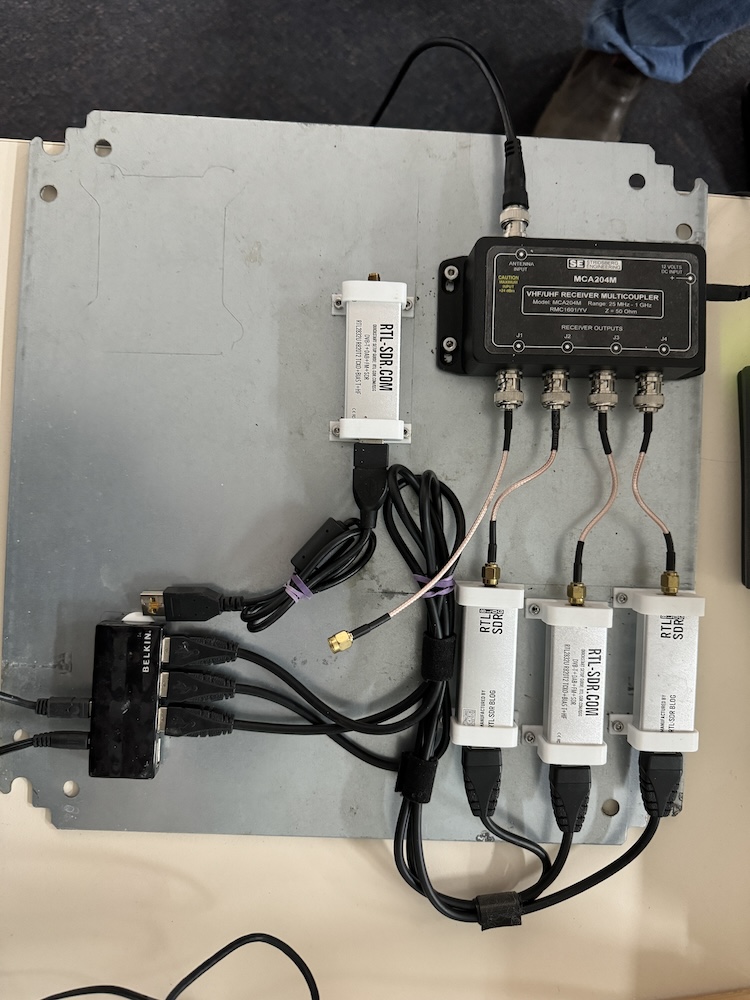 We were asked to re-present the talk at the Western and Northern Suburbs Amateur Radio Club who turned out to be a very knowledgable audience.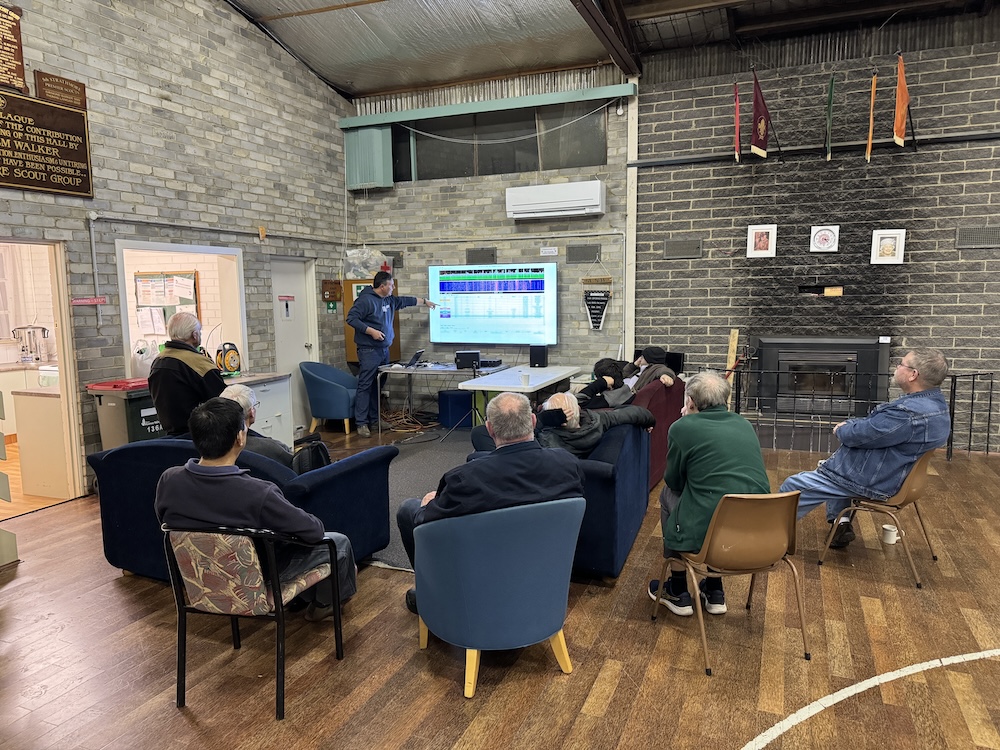 If you'd like to see more the slides are available here.
In the show and tell part of the meeting, David, VK3KR, showed a portable power pack he made that takes a portable power tool battery from Aldi and steps the voltage down to 12V suitable for radio gear.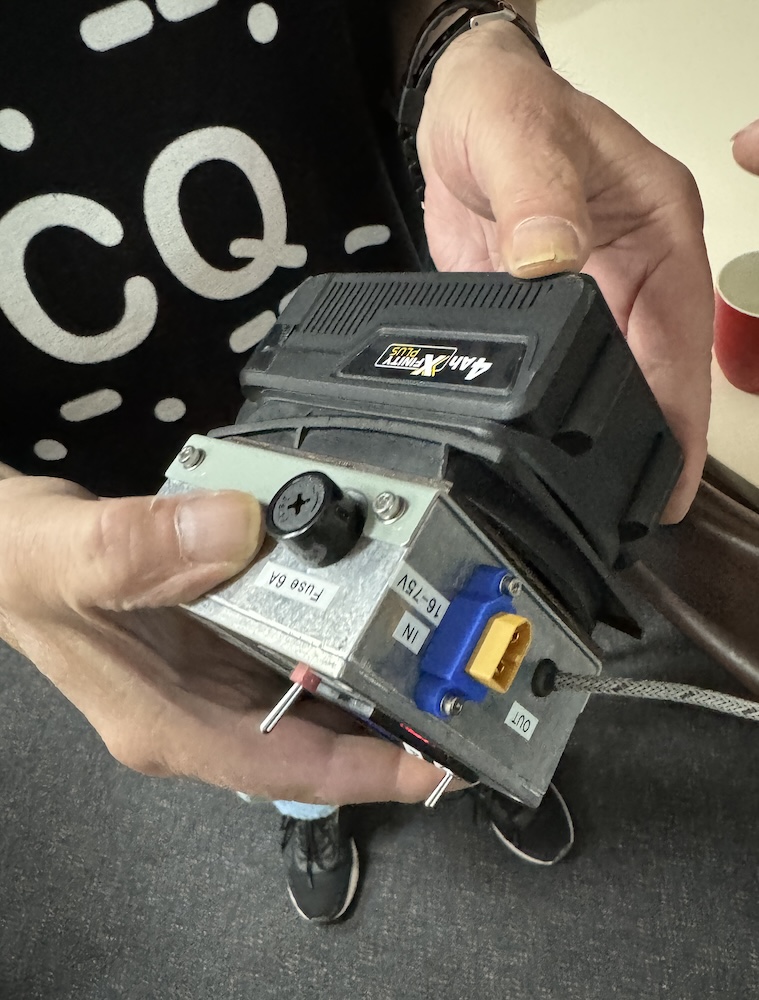 Overall it was an entertaining Saturday meeting and we were pleased to welcome several new members.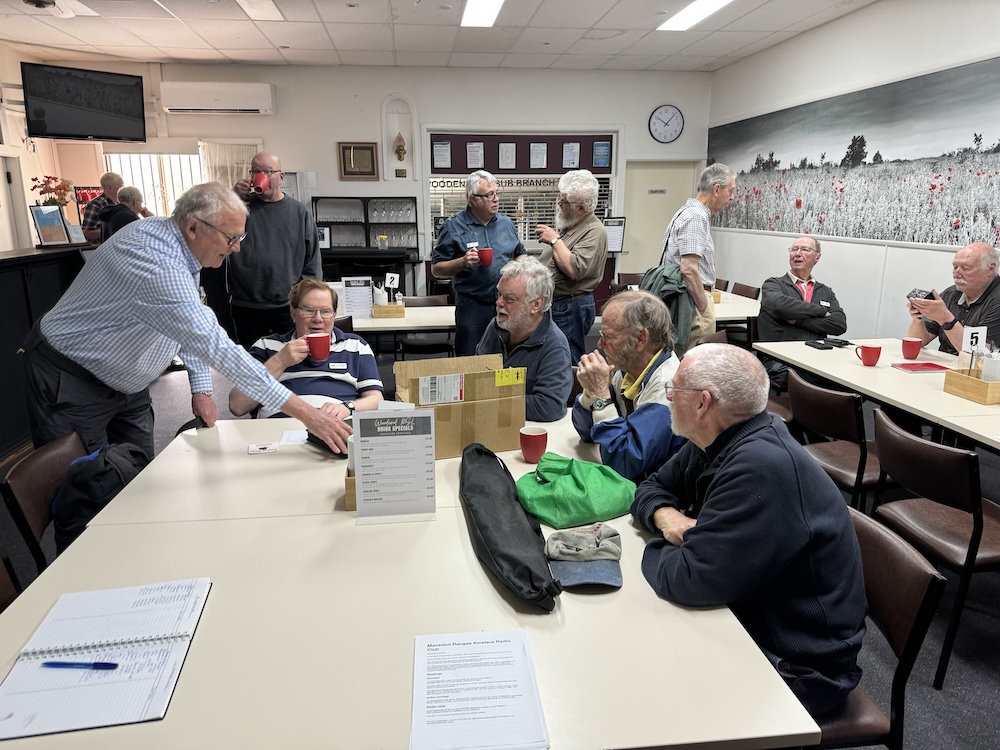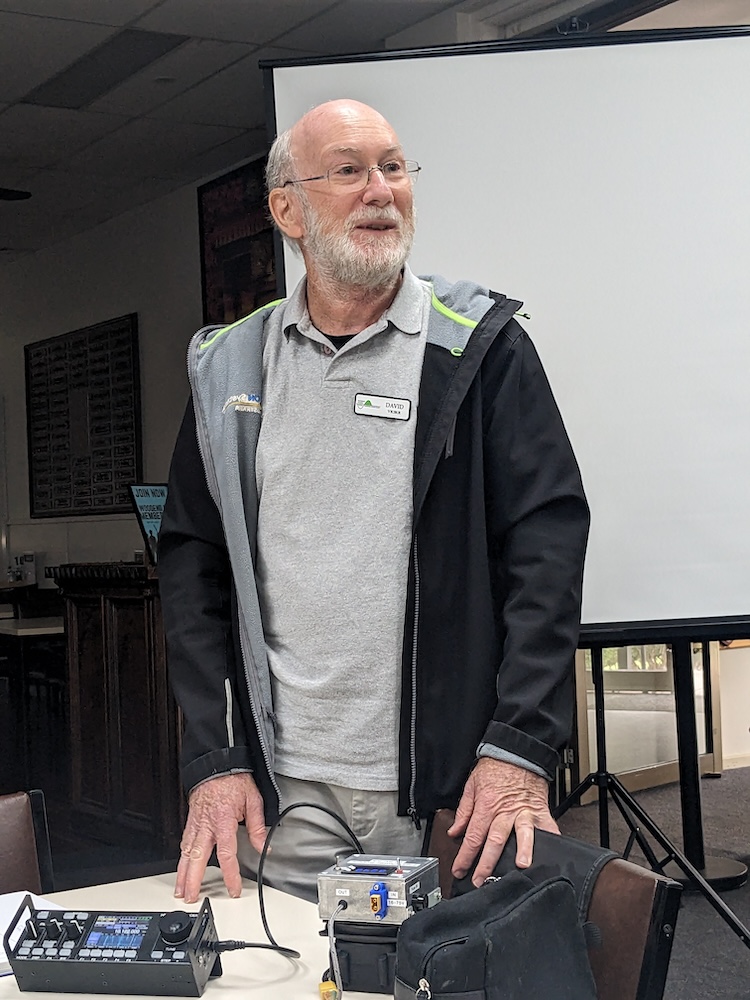 Thanks to Richard, VK3LRJ, for photos.