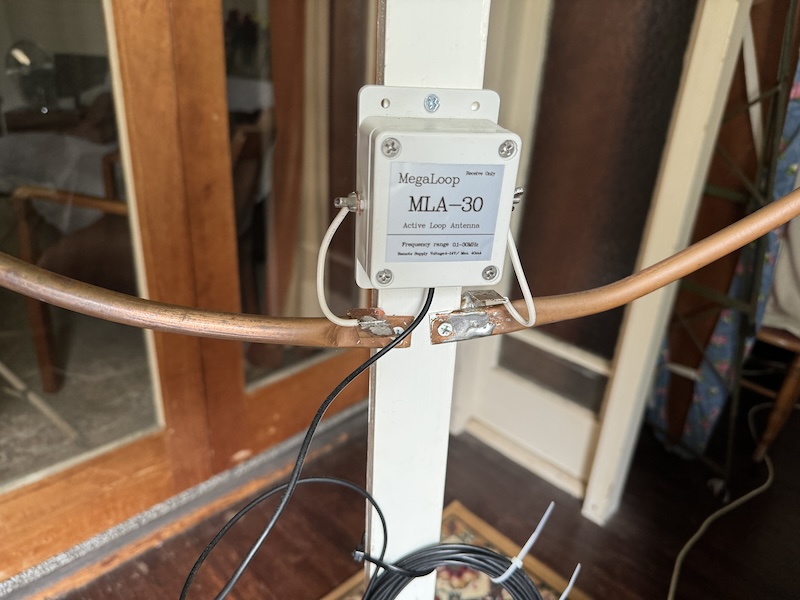 As members know, the club holds a weekly net each Wednesday. From 8pm it's on the VK3RMM 2m repeater, which covers a lot of Victoria. From 8:30pm it's on 3.685MHz, which is generally regarded as a good spot for local chat.
This week I received a reception report from Stephen, VK2BLQ, located in Chatswood, Sydney, who was able to hear some stations using an indoor receive loop.
He's using an amplified broadband receive loop called an MLA-30 but he's enhanced it by substituting the thin wire loop with a more substantial copper pipe loop.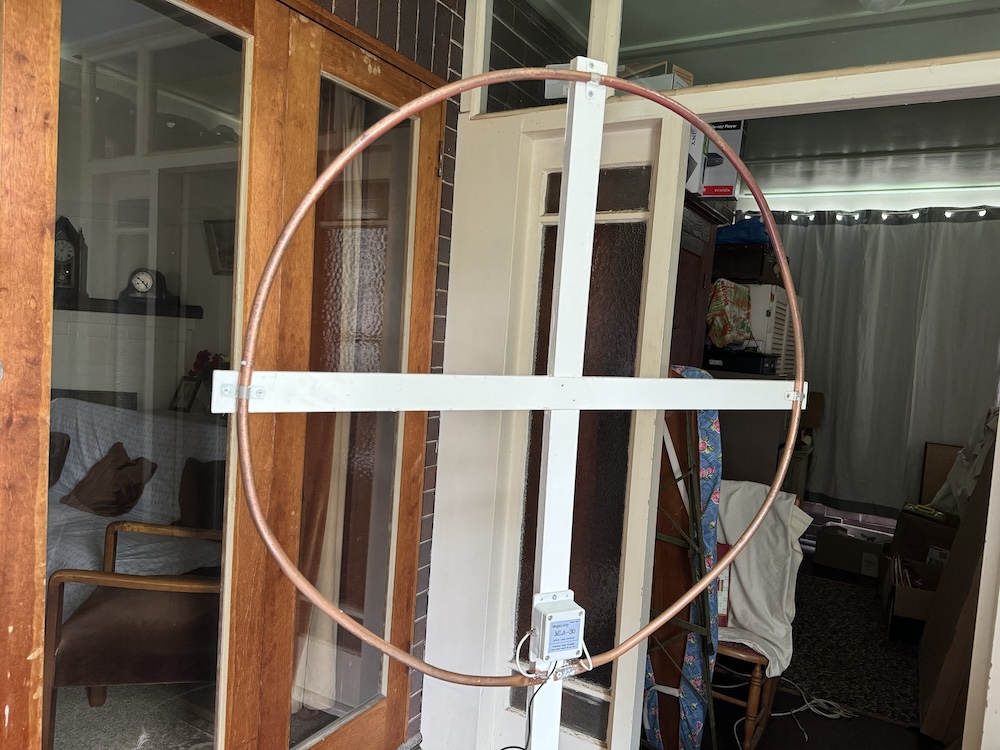 Stephen listed with a low cost uSDX receiver – so that's a pretty simple Arduino based direct conversion radio. He notes that he can hear stations on 80 and 20m with this loop but not so much on 40m.