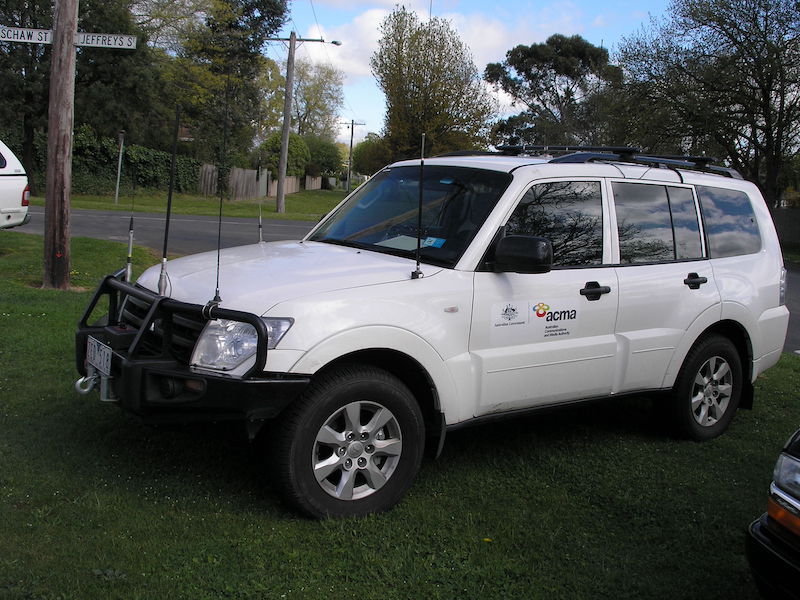 No, we weren't in trouble, the club's committee decided to invite a representative from ACMA to address a meeting and tell us the regulatory story from "their side of the fence".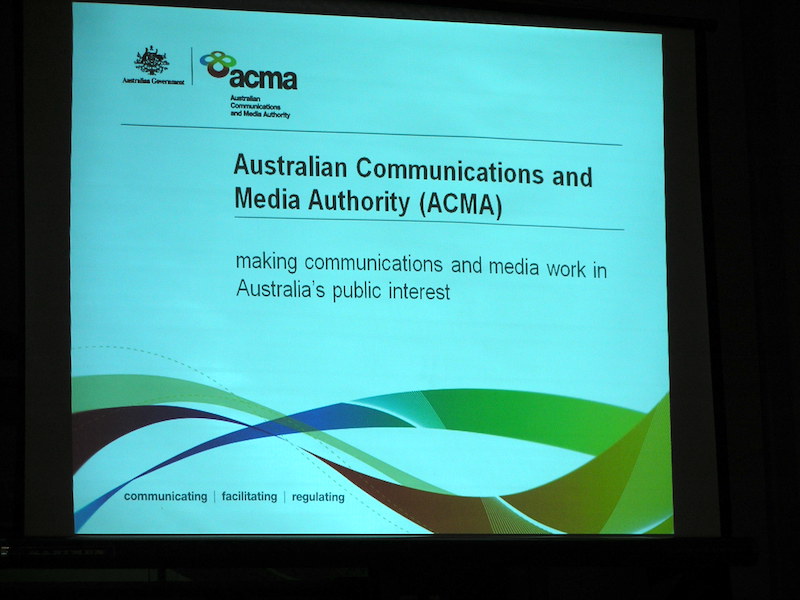 Some publicity had been given to a clamp-down on some low quality equipment (including amateur) entering Australia, which was causing some unwanted interference.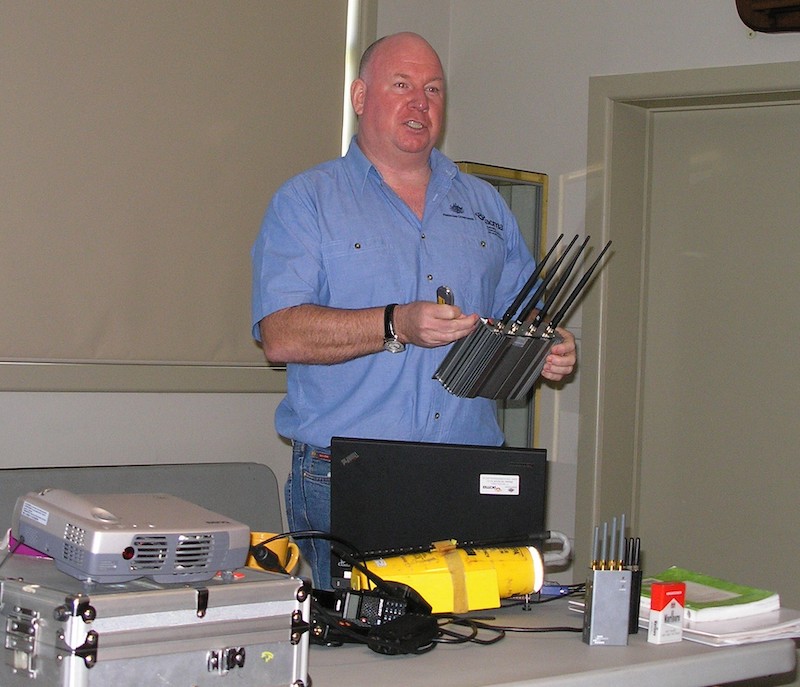 However, the main jaw dropping part of the presentation was what we were told about illegal hand held units (thousands of them!) and mobile phone jammers and phone repeaters which had been detected in many areas of Australia. Needless to say they were confiscated and we understand that some significant fines were issued.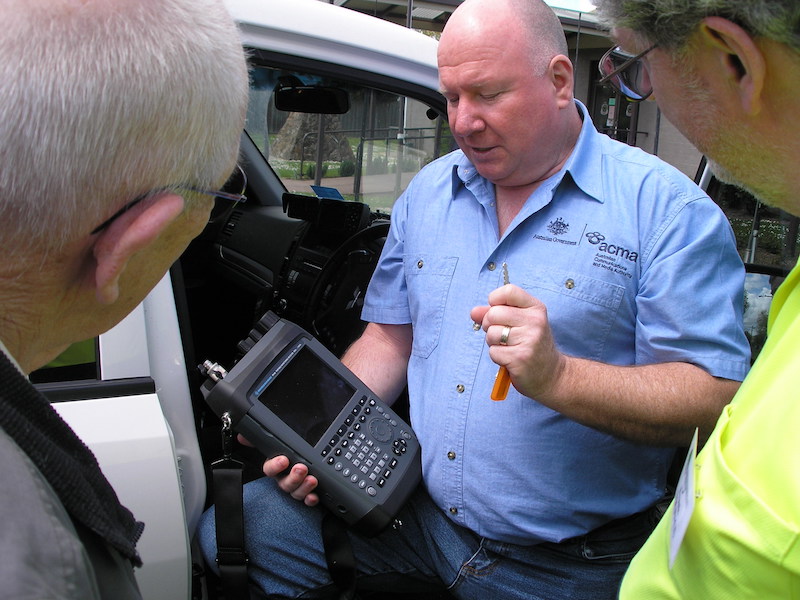 We also fortunate to have a look at a modern Rohde and Schwaz portable receiver covering LF bands to SHF. Most impressive and very handy for tracking down unwanted R/F!
Story by Peter, VK3RV