During September 2011, MRARC members were made welcome at the newly constructed CFA Gisborne Incident Control Centre located in one of the few multi-story commercial buildings in the town.
The ICC is a management facility for fighting large fires within the CFA Region and is a separate operation to that of the local Gisborne CFA Brigade which is located some streets away.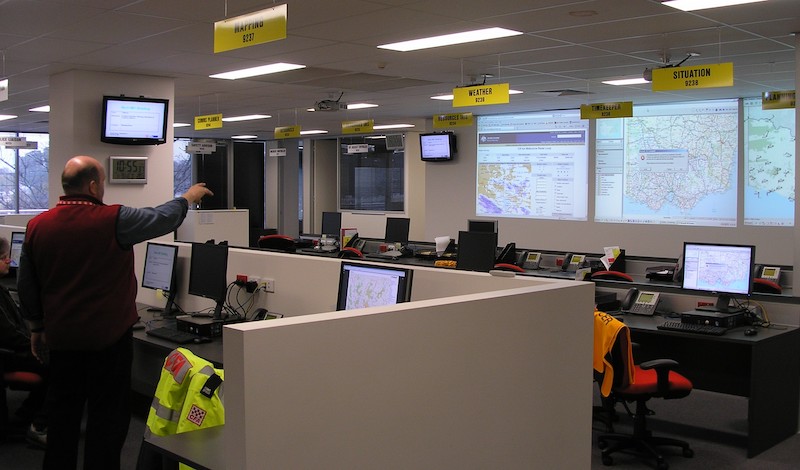 Our tour leader Ian, provided an interesting explanation as to how large fires are managed and the role of this new facility. The photograph shows the Main Operations Area with some of the numerous dedicated ICC facility positions.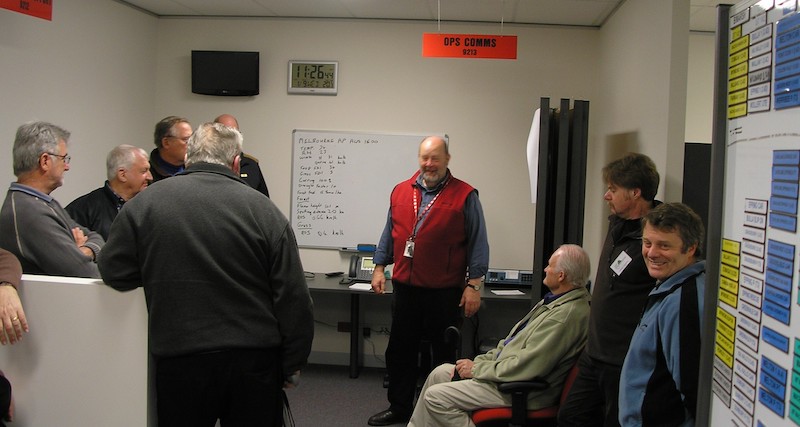 The Operation Communications area is located slightly isolated from the main area, presumably to limit the noise of communications traffic from those operating the other areas of responsibility.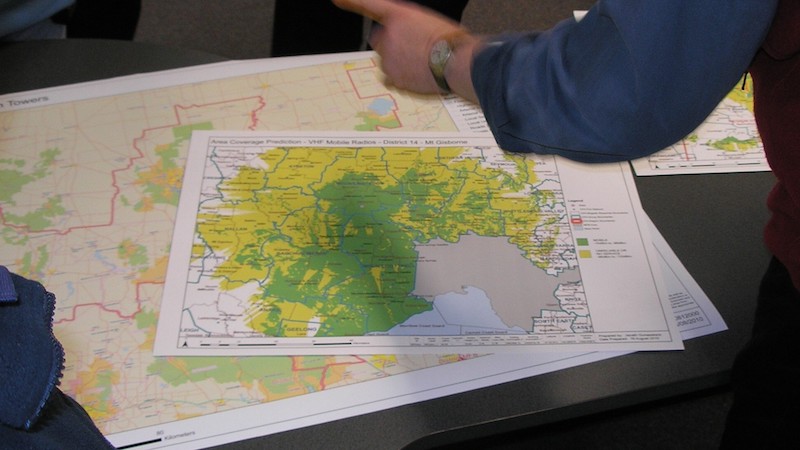 Foldable paper maps are more suitable for field work. The ICC can print small and large format maps as required for specific fire-fighting requirements.
Story by Peter, VK3RV